Our Lake Erie Charter Rates are competitive, and our 30-plus years of experience make it fair market value.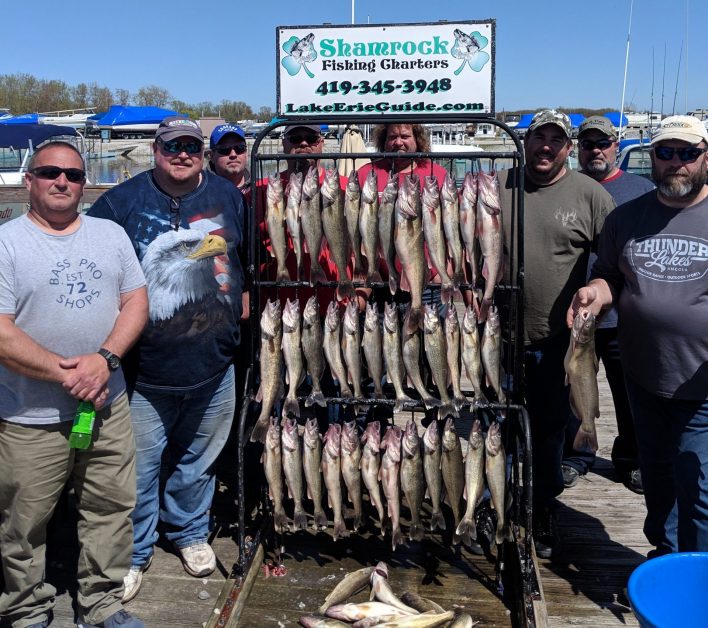 Now is the time to secure a suitable date for your charter trip: Lake Erie Walleye Charter or a fall Perch Charter on Lake Erie. If you planned on returning in 2024 but forgot to mention booking last year, now is the time, too! Call or text Captain John directly at 419-345-3948.
Starting from $690
$750
$660
Select A Fishing Charter
As an angler, you can book the perfect charter trip that caters to your fishing preferences. There are a variety of charter trips available for you to select from. Depending on the conditions, you may begin with either drift fishing or trolling. Your captain will advise you on the most effective method to catch walleyes. Considering that conditions can change quickly, a charter is the ideal solution.
When you book a charter with us, you are entitled to at least 7 hours of fishing. Even if you reach your catch limit early, you can continue to fish and release your catches. However, there may be times when fishing for a different species is impossible due to our location on the lake that day, and different bait may be needed.
| | |
| --- | --- |
| Lake Erie Charter One-Day Fishing License: Residents and non-residents may purchase A fishing license before a scheduled charter trip. To validate the license, anglers must sign it and fill in the date at the beginning of each trip. ://www.wildohio.com | $14.00 |
We accept credit cards online using PayPal or Venmo systems. To pay by credit card, click the payment button next to the charter you are interested in booking. You don't need a PayPal account to use the feature. Also, Captain John can send you a payment request to your phone or email address for you to pay your deposit payment for your fishing charter trip of choice.
If you have any questions, call or text Captain John at 419-345-3948